These Advanced Training courses will expand your knowledge, and most importantly, your skill level. USSA offers personal training with our instructors geared to your interests and level of experience.  You can set up training sessions for one, two, or three people at an hourly rate by the number of people.
Please call USSA if you are interested in setting up some personal training, or, book seats here or on the Registration calendar.
Advanced Concealed Carry
DETAILS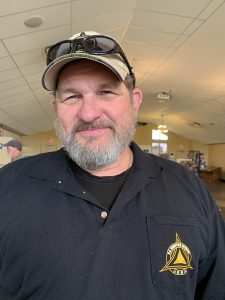 Instructor: Matt "Gunny" Sheets teaches Advanced Concealed Carry.
Now that you have or are getting your carry license, come get some experience! This Advanced Concealed Carry Course will take a beginner or experienced shooter to the next level in carrying and using a concealed pistol, as well as defensive skills.
The course will:
Start with the basics of shooting and make them smooth.
Improve marksmanship and shooting tighter groups.
Drawing from concealed carry positions (sweeping and lifting techniques).
Immediate action skills for malfunctions.
Students will learn:
Several unique firing positions-including: one handed, holding an object, and weak hand shooting.
Home defense firearms considerations and techniques.
Shooting from a barricade or covered positions.
Shoot/Don't shoot training.
And more…
Call USSA 918-948-7856
Student's equipment:
Semi-automatic handgun.
350-500 rounds of ammo.
3 magazines.
Magazine holster (for 2 magazines).
Shirt, vest and light weight jacket (practicing sweep concealed draw).
T-shirt (long one)-practicing concealed draw.
Pant or shorts with rear/cargo pockets for ammo.
Notepad and pen.
Eye, ear and head protection (hat or ball cap and sunglasses or Rx glasses work).
​Time: 8:30-5:00 p.m., during Spring or Fall. Lunch ( 1 hour): Bring a lunch or go to Owasso (10 minutes away). USSA has a lunch room with tables, chairs and A/C and refrigerator available, and fountain drinks for $1.00 w/free refills.
Cost is $150.00.
Call USSA to sign up: 918-948-7856.
Call USSA to enroll, 918-948-7856, or book a seat by clicking one of the class links below.
Book seats by clicking on the class name on the date the class is being held and follow the instructions, or, call us at 918-948-7856